auctusESG believes in engaging in productive dialogue about issues related to sustainability, finance and investments in order to accelerate global sustainable finance and climate transition. Click the links below to learn more about our media.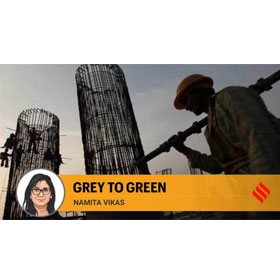 Financing the Green Transition
Writing for the Indian Express, Namita Vikas explores the role of sustainable finance instruments like GSS+ bonds and transition bonds in integrating climate risks into infrastructure investments. She further advocates for the necessity of applying new emerging standards for infrastructure projects to build climate resilience.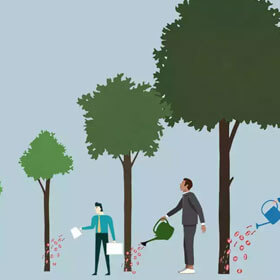 What's needed to build a case for green deposits that works for investors, bankers, and businesses
Namita Vikas speaks to Economic Times on the outcomes of RBI's green deposit guidelines, including mobilising financing for the business sector.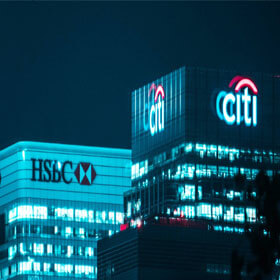 Latest RBI guidelines to help mobilise domestic capital towards green activities
Namita Vikas speaks to Mongabay on RBI's latest green deposit guidelines and resultant market harmonisation and widened green capital base in India.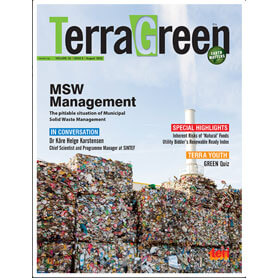 TerraGreen: Focus on the opportunities arising from green transitions
Namita Vikas, speaks to TerraGreen on mainstreaming sustainable development by incentivising business and industry on sustainable transition. Read more about the possible steps for policymakers.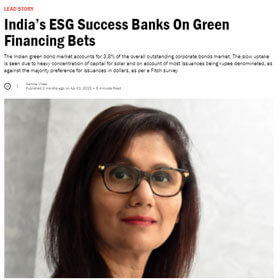 Charting the next steps to Green India's financial sector
With Outlook Business India, Namita Vikas discusses the challenges in scaling and establishing a robust green financial sector in India. The op-ed details the importance of quick regulator response as well as long term outlook in pace with the global updates in the green financial sector.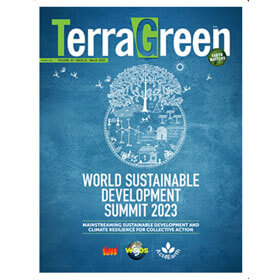 TerraGreen: Delineating economic and emissions growth and promoting energy transition
Writing for TERI's magazine TerraGreen, Namita Vikas explores leveraging India's G20 presidency position to utilise climate finance and conducive ecosystem for India's energy transition.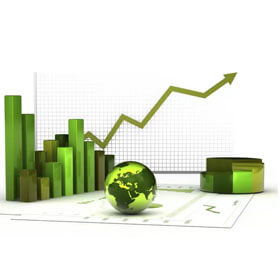 Green Bonds to help fuel climate action
Namita Vikas speaks to Outlook India about the challenges and opportunities associated with developing a robust green bond market in India.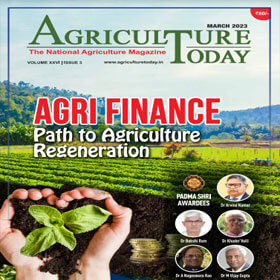 Financing a nature-positive agricultural economy
Writing for Agriculture Today, Namita Vikas talks about leveraging financial products and mechanisms such as blended finance and green bonds to overcome the challenges in funding climate-smart agricultural practices. The opportunities presented by such innovative financial products enable movement on global climate and development goals.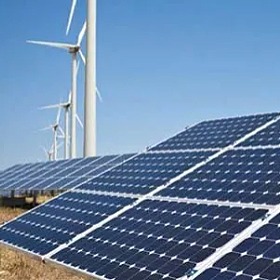 Budget 2023 May Help India Take Lead In Fighting Climate Crisis
Building on India's G20 presidency, the Indian Budget for 2023-24 has the potential to propel the renewable energy sector, green hydrogen, and climate adaptation. Namita Vikas speaks to NDTV about mechanisms that would attract private sector capital to close the funding gap within green and climate finance.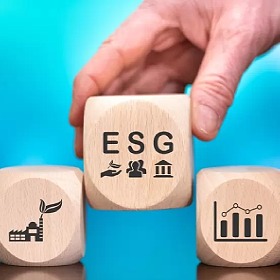 Few Firms Collect ESG Information, But Don't Use It
The article, published in Outlook, explains the results of a survey of low-carbon transition exposure for leading Indian financial institutions, conducted by Climate Bonds Initiative, ODI and auctusESG. Namita Vikas speaks to Outlook on the urgent need for financial institutions to build systems to integrate climate risk into financial decisions and enhance knowledge of credit & risk officers.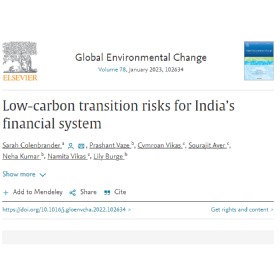 Low-carbon transition risks for India's financial system
This paper by Climate Bonds Initiative, ODI and auctusESG LLP, published in Elsevier's Journal of Global Environmental Change, assesses India's financial exposure to low-carbon transition risks. Through a survey of 10 leading Indian financial institutions, paper concludes that the Indian financial-sector exposure to low-carbon transition risks is extensive and is coupled with the absence of bottom-up action to manage those risks. The paper recommends swift action by financiers, regulators and policymakers in emerging and developing economies to ensure an orderly transition to net-zero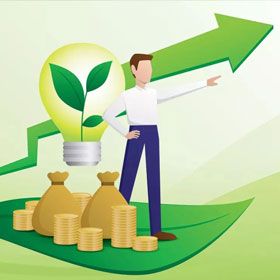 Can India raise USD2 billion via sovereign green bonds? A look into the plan and its challenges
Following the Indian government's decision to raise US $2 billion through sovereign green bonds (SGB) to fund green projects, the SGB framework provides a needful degree of standardisation. Namita Vikas speaks to ET Prime about the benefits of the SGB framework and the impacts of the SGB in the Indian market.
Framework for Mainstreaming Sustainability and Climate Governance in the Oil & Gas and Finance Industries
This research chapter, published in Springer's book on Responsible Leadership for Sustainability in Uncertain Times, maps a framework to embed sustainability and climate governance in the leadership of the Oil and Gas sector and the Finance sector.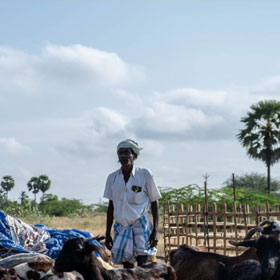 Big gaps in green financing could hamper India's energy transition
India requires cumulative investments of $10 trillion to achieve the net zero target by 2070. With US $44 billion mobilised in 2019-20 for a green transition, India faces a significant green finance gap. Namita Vikas speaks to Mongabay about the challenges and opportunities within mobilizing green finance for India's energy transition.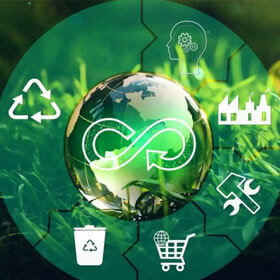 SEBI Well-Positioned To Give A Push To Circular Economy In India
Circular economy is emerging as a new frontier in climate action by policymakers and regulators worldwide. While India prepares to transit to a circular economy with developments like the SMART Cities Mission, the field faces significant investment gaps. Namita Vikas provides action-points for SEBI that can scale sustainable finance and institutional investments for India's circular economy.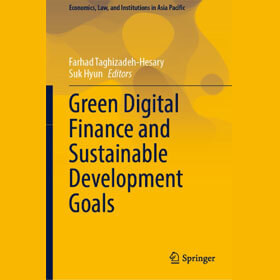 Role of Banks and Other Financial Institutions in Enhancing Green Digital Finance
This research chapter, published in Springer's book on Green Digital Finance and Sustainable Development Goals, highlights the role of banks and financial institutions in utilizing technology to create an enabling ecosystem for sustainable finance. The chapter identifies challenges and opportunities faced by banks and other financial institutions while working toward green fintech solutions.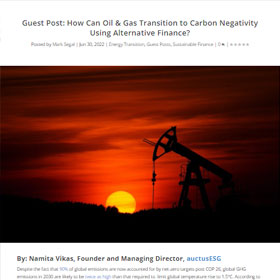 How Can Oil & Gas Transition to Carbon Negativity Using Alternative Finance?
The Oil and Gas sector needs to accelerate to carbon negativity to mitigate its contribution to GHG emissions. Namita Vikas writes about financing instruments that can aid oil and gas to do so, while also managing the risks associated with low-carbon transition within the sector.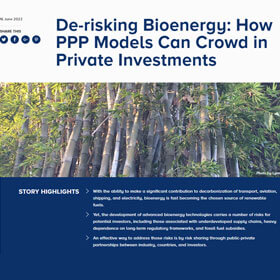 De-risking Bioenergy: How PPP Models Can Crowd in Private Investments
While bioenergy has potential to scale global decarbonisation efforts, its risk perception is high amongst the investor community. Namita Vikas writes on how innovative PPP models can de-risk bioenergy projects and mobilise private capital.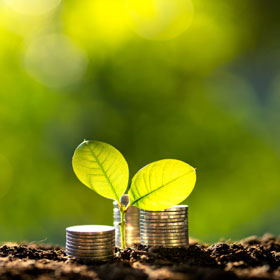 How Indian Businesses Can Grow Sustainably With ESG Approach?
ESG has become important in accelerating sustainability efforts by corporates. Companies need to adapt to the ever-evolving trends of ESG to ensure that the criteria are consistently and adequately met. Read to know more about Namita Vikas' views on what the future of ESG looks like for Indian businesses.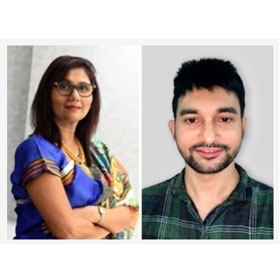 CFA Society India: In Conversation with Namita Vikas
auctusESG's Founder and Managing Director, Namita Vikas, speaks to the CFA Society India to discuss the implications of climate change and ESG investing on the economy. The interview covers the challenges around developing financial instruments for climate change solutions. It also focuses on how to leverage the non-financial angle while persuading funds or investment managers on sustainable investing and climate change.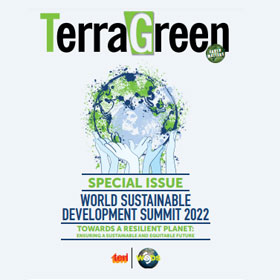 TerraGreen: Special Issue for the World Sustainable Development Summit 2022
The world needs a significant investment to tackle the interlinked crises of climate, biodiversity, and land degradation. Research has shown this figure to be $8.1 trillion by 2050, with an annual global investment of $536 billion. An enabling ecosystem to foster partnerships between grassroots stakeholders, policymakers, and the private sector, can help biodiversity and ecosystem-oriented adaptation finance to flourish. Read on to know more about Namita Vikas' views on how private sector capital can play an integral role in achieving this.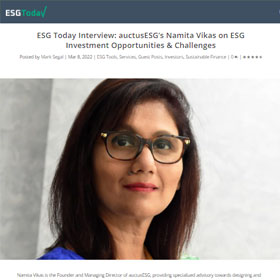 ESG Today Interview: auctusESG's Namita Vikas on ESG Investment Opportunities & Challenges
auctusESG's Founder and Managing Director, speaks to Mark Segal of ESG Today to discuss the challenges and opportunities that ESG investors are facing in the emerging markets. Read more to know her views on the role of central banks in advancing sustainable finance and investments and the opportunities, and the intricacies of ESG investing.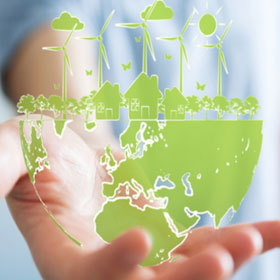 Climate Finance Critical To Successful Climate Action: Economic Survey 2021-22
Released ahead of the Union Budget 2022-23, the Economic Survey 2021-22 notes the developments made in climate action. Primary among them, has been a needful impetus to climate finance. The rising ESG and climate risk concerns, along with the impending 2070 net zero target is driving attention towards mobilising finance. Setting targets backed by an effective climate and SDG impact-driven roadmap, therefore, becomes pertinent. Read more to know Namita Vikas' views on why climate finance is critical to meaningful climate action.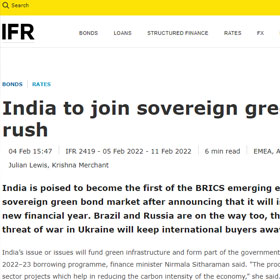 India to join sovereign green bond rush
India's announcement of issuance of a sovereign green bond comes with many implications for the growth of the India green bond market. Being the first BRICS emerging economy to issue a sovereign green bond, the country has gained much-deserved traction. According to Namita Vikas, this significant move will be transformational. It will propel the Indian green bond market to stronger bids, larger order books and a better investor base. Read more to know how.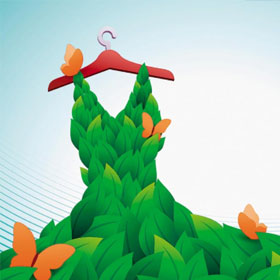 Women: Torchbearers Of Sustainability & Business Change
A trend has been evolving from Corporate Social Responsibility (CSR), to sustainability, and now ESG, where the growing number and influence of women cannot be ignored. The article focuses on the role of women and competencies that can be found helpful in the pursuit of sustainable development. Read on to know more about Namita Vikas' insights.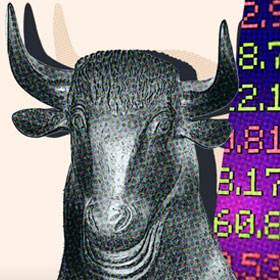 What does COP 26mean for investors?
In the immediate wake of the Glasgow Summit, it is debated whether the Summit was a colossal failure, or the best outcome that could have been expected. Read to learn more about Namita Vikas' views on India's stance at the Summit and its understanding of climate change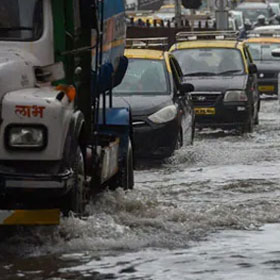 Opinion: Growing Requirements For Adaption Finance In India
Climate mitigation and adaptation are two channels that are globally understood to be effective for prevention of climate change and its devastating impacts. With countries like India becoming increasingly vulnerable to climate change, there is an urgent need to direct climate finance towards adaptation measures to build human resilience. The article examines distorted flows between climate mitigation and adaptation and recommends how India's adaptation capacity can be strengthened by focusing on development, nature, private finance, and taxonomies.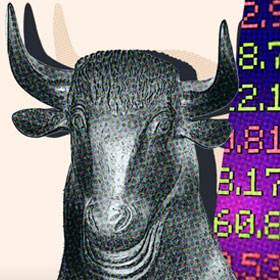 COP26: What is Climate Finance and why is it important for reducing Emissions
Climate finance has been a key agenda from the Paris Agreement to COP 26, to fill the financial gaps for much-needed climate mitigation and adaptation measures. The article talks about the need for climate finance, its international negotiations, the current status of climate focused investments, and the way ahead for combating climate change. Read on to know auctusESG Founder and Managing Director, Namita Vikas' insights on how climate finance has been channelized to reduce emissions.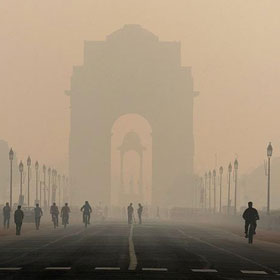 Experts laud Delhi 10-point 'Winter Action Plan' to Check Pollution
The Delhi government's elaborate plan to tackle air pollution is a welcome intervention covering the nuances of chronic pollution that envelopes the capital. Read more to know auctusESG founder and managing director, Namita Vikas' insights and suggestions to make the action plan more effective.
Why Private Capital is the Key to Unlocking Carbon Capture at Scale
Achieving net-zero carbon future includes actively shifting to clean energy and moving away from fossil fuel emissions while also reducing current GHG emissions and scaling up technologies that can manage existing carbon in atmosphere. Carbon capture, utilization and storage (CCUS) is one such technology that is gaining much interest for the latter. The article explains the status of implementation of CCUS, funds for the same and additional support needed for making net-zero future a reality.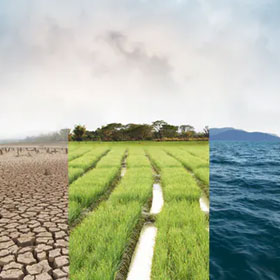 Accelerating ESG and Climate Risks Agenda: AADFI, auctusESG, and ADFIAP
AADFI and ADFIAP sign an ESG and Climate Risks charter with global sustainable finance and ESG advisory firm, auctusESG, in order to facilitate the enhancement of the role of DFIs in climate action.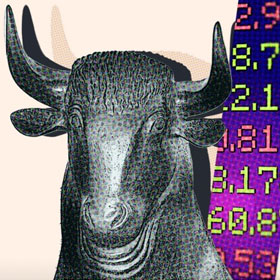 BlackRock's ESG stance Faces Scrutiny in Asia
With the world reeling from pandemic loss, eyes are on how recovery is made possible with the inclusion of the ESG component of investments. The article reports on BlackRock's engagement with ESG at a crucial intersection of pandemic recovery, climate change and mindful investments. Read on for auctusESG Founder and Managing Director, Namita Vikas' take on India's sustainable economic recovery post COVID-19.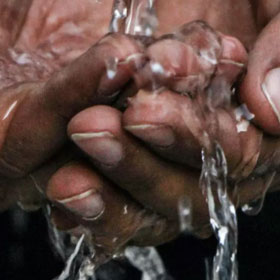 4 ways to Scale up Finance for India's Water Sector
The state of water resources in India is dire. With the world's water resources rapidly depleting, there is an urgent need to scale financing to address water insecurity and scarcity. The article outlines 4 areas that can stimulate water financing for India's water.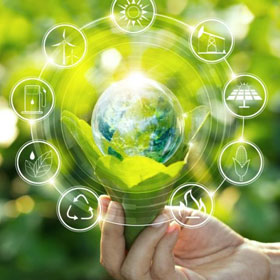 The Union Budget's Green Ambitions: A Not-So-Distant Reality
Introduced on 1st of February, the Union Budget 2021, deemed to be 'like no other in the past', addresses challenges presented by the COVID-19 pandemic holistically with a committed approach towards the UN SDGs. The article examines and makes suggestions about the Budget's efforts marked by sustainability, including impetus to green finance and development finance.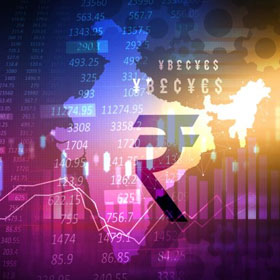 Greening the Union Budget: Reality or Distant Dream?
While India looks to bounce back from a devastating hit to its economy due to the COVID-19 pandemic, it stands to benefit vastly from greening its economic recovery. ESG investors can help India achieve its 11% predicted growth in 2021. In light of this, the article provides insights on restructuring government spending, refurbishing Indian financial architecture and strengthening existing sustainable finance initiatives to balance economic stability with green economic growth.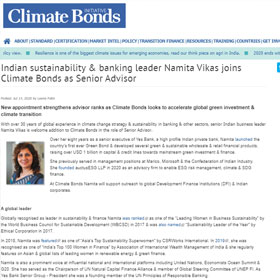 Indian Sustainability and Banking Leader Namita Vikas joins Climate Bonds as Senior Advisor
auctusESG Founder and Managing Director, Namita Vikas, lends her global experience of over 30 years in sustainability and climate change strategy for banking and related sectors, to the Climate Bonds Initiative as a Senior Advisor. Her appointment strengthens Climate Bonds Initiative's advisor ranks momentum to advance global green investment and climate transition, with a special focus on emerging markets.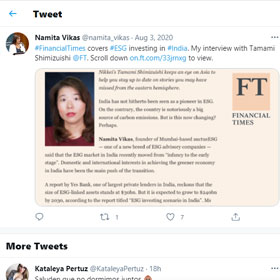 Financial Times covers ESG Investing in India
auctusESG Founder and Managing Director, Namita Vikas talks to Financial Times about the growing ESG-investment market in India, expansion of ESG analysis to cover the 'S' of ESG, impact of global standards in sustainable finance on India, and more.