Knowledge, Innovation & Communication
Making a paradigm shift requires strong, action-oriented, cross cutting research to show evidence, in order to drive innovative solutions with differentiators. Research, knowledge creation and communication have been pillars that are seen to have brought efficacy to policy-making, strategy formulation and transparent disclosures.

Accelerating thought leadership & policy advocacy on ESG and sustainable finance, need a unique approach that can lead to creating solutions, responding to complications risen by a given situation. Drawing insights, innovation led mindset and lateral thinking, are key components that bring holistic responses to meeting the 2030 Paris agenda.

Transitioning to a low-carbon economy has already created a $1 trillion annual global market in renewable energy backed by strong policies and business strategies.

Such favourable policies and regulations have been instrumental in driving the energy transition. Similar traction is needed in climate-smart agriculture, green buildings, carbon efficient transportation and other infrastructure, thus making climate change a billion dollar opportunity.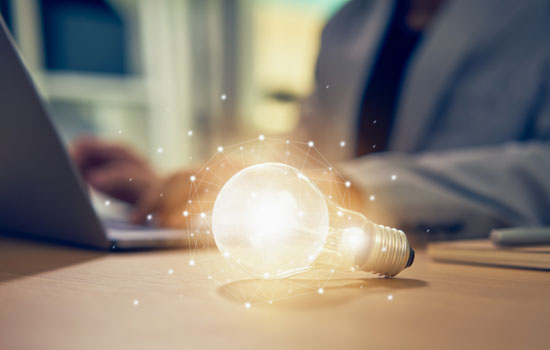 In order to concentrate efforts on a low-carbon future, governments, businesses and financial leaders have to embrace climate as a business opportunity and offer these low-carbon supportive policies, technologies, goods and services on the back of resilient evidence-based research.
auctusESG, with its strong experience of creating value-based thought leadership and knowledge, under its Knowledge, Innovation and Communication vertical, works towards developing research solutions and service innovations, to further the objective of a sustainable future. The approach taken is ideation, primary and secondary research on pertinent issues that enable insights and provide solutions.
This is intended to culminate into policy-making and serve as practice backgrounders, via engagement with a range of organisations, including commercial and investment banks, private investment firms, insurers, rating agencies, development banks, financial institutions, bankers' associations  and governments.
Research, Innovation and Impact based Communication to curate policies, investment flows towards low carbon economy and resilience solutions
Facilitating Gap assessments and accreditation processes of multilateral or bilateral climate funds like GCF
Development of thematic knowledge reports jointly with research firms, international investor focused bodies, multilateral and bilateral agencies, governments, and academia
Policy advocacy for ESG & Sustainable Finance
Research and Analysis for development of Government
& regulators policies

Policy interventions to fuel sustainable and climate finance

Decoding TCFD and EU taxonomy for Developing Markets
Design and delivery of curriculum in Sustainable, Green or Climate Finance, ESG, Climate Risks
Designing of financially sustainable investments and resource mobilization, through training and capacity building, towards diversifying human capital to be holistic sustainable development professionals