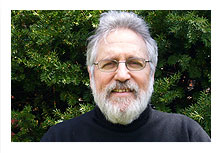 Research Professor & Director, Public Policy School, University of Maryland, USA
Dr. Irving Mintzer is a Professor in the School of Public Policy at the University of Maryland (USA). He is also Director of the Initiative on Closing the Investment Gap in Sustainable Infrastructure and an internationally recognized expert on energy technologies. Dr. Mintzer has been involved in the international negotiations related to energy, global climate change, and stratospheric ozone depletiona for the last 30 years. His research focuses on the implications of public and private investment for climate change along with the impacts of climate change on human societies and natural ecosystems.
Dr. Mintzer has consulted extensively to multi-national corporations as well as to multilateral financial institutions, including Royal Dutch Shell, Tokyo Electric Power, CEMEX, SwissRe, UNEP, UNDP, UNFCCC, the World Bank, and the Global Environment Facility. For two years, Dr. Mintzer worked as Senior Advisor to the Assistant Secretary for Policy and International Affairs at the US Department of Energy, focusing on issues related to critical materials and strategic resources. From 2009 to 2014, Dr. Mintzer was the Senior Advisor to Potomac Asset Management Company as well as Managing Director and Chief Strategist for the Potomac Energy Fund. Dr. Mintzer holds an M.B.A. in Applied Economics and a Ph.D. degree in Energy and Resources from the University of California at Berkeley.